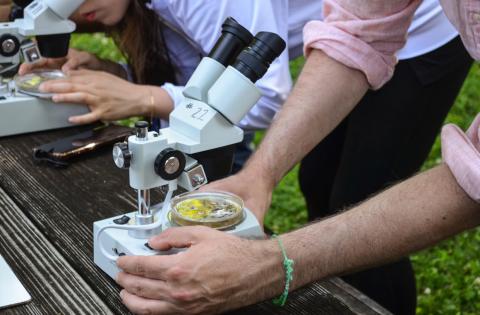 Biology - Genetics - Genomics
Researcher portraits
In her laboratory at the Stem Cell Institute for the treatment and study of monogenic diseases (i-Stem - Inserm/University d'Evry)...
Researcher portraits
A research director emeritus at France's national center for scientific research (CNRS), François Michel has been awarded the "State Founded...
Researcher portraits
Graham Noctor is a researcher in plant biology at the Institute of Plant Sciences - Paris-Saclay. He has just been...
Researcher portraits
Julie Poulain has worked in marine environmental genomics at France's national sequencing center, Genoscope (CEA/CNRS/Université d'Évry), for nearly twenty years...
Researcher portraits
For the first time, Patrick Wincker, director of Genoscope, France's national sequencing institute, has been awarded the CEA Grand Prix...