The Design Spot
Experimental and innovative, the Design Spot weaves design into the scientific, technological and entrepreneurial fabric of the Paris-Saclay excellence cluster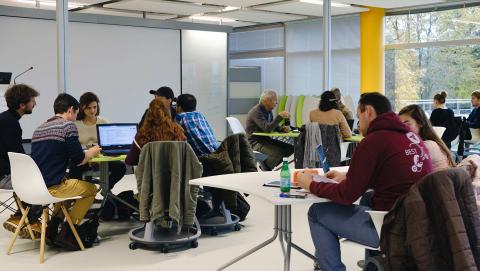 Unique in France, the Design Spot is a design center initiated by Université Paris-Saclay to support its tens of thousands of students, researchers and entrepreneurs in their R&D projects by providing them with design expertise so they can meet the expectations of tomorrow's society.
The Design Spot organizes multidisciplinary workshops and holds meetings, conferences and master classes with the aim of promoting the design disciplines throughout the Paris-Saclay ecosystem..
Featuring 270m² dedicated to collective intelligence, the center includes a fully modular coworking and presentation space, a workshop with rapid prototyping facilities and many creative resources.
Université Paris-Saclay's Design & Science Prize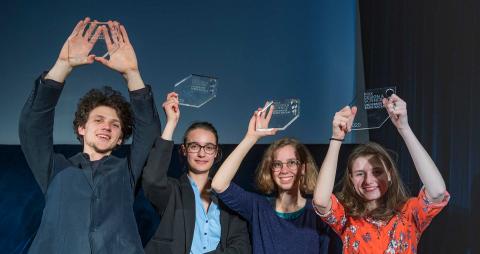 Since 2016, the Université Paris-Saclay - Design & Science Prize has been bringing together design students and engineering students to develop innovative projects based on an annual theme. For a semester, the students work together on a project in concrete terms, from initial idea to detailed design.