EUGLOH Summer School on Large Scale Facilities for Global Health
EUGLOH Summer School on Large-Scale Facilities for Global Health:
Opportunities, Project Writing and Career Orientation
June 29 - July 2, 2020 online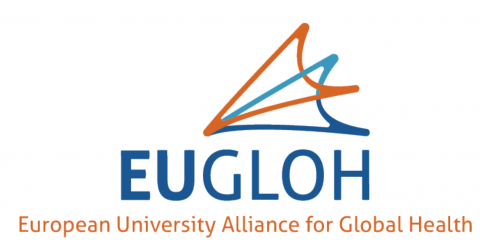 Organized by Dr. Slavka Kascakova (Université Paris-Saclay, France) and Dr. Matthieu Réfrégiers (SOLEIL synchrotron, France) with the participation of speakers from University of Szeged (Hungary), Lund University (Sweden) and from Ludwig-Maximilians-Universität München (Germany).
Large-scale facilities offer unique opportunities to explore materials and living matter.
It is sometimes difficult to grasp to what extent these facilities can be valuable to solve scientific issues related to global health. With this in mind, the EUGLOH Alliance is organizing a 4-day intensive course on large-scale facilities (SOLEIL synchrotron, MAX IV synchrotron and ELI-ALPS laser centre) to raise awareness of students and staff on the possibilities of facilities that contribute to the European research landscape. In depth overview of career opportunities, operations, techniques and applications (biomedical and environmental) of these light sources will be given. The last two days of the school will be dedicated to practical sessions to apply for beamtime allocation.
Program
The school will take place online with theoretical courses (10.5h), practical sessions (12h), networking, virtual tours of large-scale facilities and assessment of knowledge and general discussion.
Download the program:
Who can participate
Free of access, it is designed to provide training to students (from undergraduates to PhDs) as well as to postdoctoral and senior scientists from the five EUGLOH universities (Lund University, Université Paris-Saclay, University of Porto, University of Szeged and Ludwig-Maximilians-Universität München).
Up to 30 participants can follow practical sessions. However, since theoretical courses will be given on a virtual basis, the school will be accessible to a much higher audience (up to 100).
What type of skills will you develop?
Getting to know techniques used within large-scale facilities and their applications in fields related to global health;
Skills on the operating range of a large facility and on modes of access to proceed to experimentation
Gain an overview on job specific skills
Applying for beamtime allocation.
Certificates and 4 ECTS will be provided for those who attend the practical sessions of the school. Participants who follow only theoretical lectures will receive the certificate and 2 ECTS.
Registration
Registration deadline: May 31, 2020