Chateaubriand Fellowship Program

Université Paris-Saclay has been a partner of the Chateaubriand Fellowship Program since 2016. This program, funded by the Embassy of France in the United States, offers grants to doctoral candidates from American universities who want to conduct part of their research, for a period ranging from 4 to 9 months at Université Paris-Saclay. It invites twelve students every year to carry out part of their thesis in the fields of Science, Technology, Engineering, Mathematics and Health (STEM) and Humanities and Social Sciences (HSS).
Call for applications 2021-2022
The call for applications for 2021-2022 is now open (deadline: January 6 2021).
Eligibility
You must be currently working on your PhD
You must be a registered in an American university (US citizenship is not required; however, French citizens are not eligible)
All STEM and Health research topics are eligible
Research should be performed in a French laboratory (university, engineering school, public research laboratory...)
Your US and French advisors must agree to co-supervise part of your thesis
Knowledge of French is not mandatory and is left to the discretion of the host institution
Co-sponsorship by a candidate's American university or French host institution is encouraged
Benefits
Monthly allowance (up to 1400 euros/month, depending on other sources of funding)
Round trip ticket to France
Support for health insurance abroad
Required information/documents for the online application
Contact Information
List of degrees received and copies of transcripts. Unofficial transcripts are accepted.
List of publications
List of past fellowships received
List of other fellowships for which you are applying
Summary of your thesis research in the US
Summary of research to be performed in France
Detailed description of your thesis research in the US including your project in France (3 pages).
Letter of agreement from your US thesis advisor agreeing that part of your thesis will be co-supervised by a French colleague. This letter should also highlight your work, explain how a stay in France would be useful to both the lab and your project and how it will strengthen the existing or planned collaboration between your home and host laboratories.
Letter of invitation from your project advisor in France agreeing to co-supervise part of your thesis. This letter should also describe the existing or planned collaboration between the home and host laboratories and include information about what your stay in France will bring to the host lab and your project.
At least one letter of recommendation from a professor who knows your work but who is not your US or French advisor.
Contact information of host laboratory in France.
If your application is linked to an existing French-American collaboration, please be ready to provide information on this collaboration.
Selection criteria
Academic relevance of the research project
Student's command of the subject
Benefits of a research trip to France for the future of the collaboration
Background of the research collaboration
Contribution of the project to France/US academic exchange
Calendar for the 2021-2022 academic year
Application deadline: January 6, 2021 at 12:00 pm (noon) EST
Award Notification: May 2021
The fellowship in France for the 2021-2022 academic year must start between September 1, 2021 and April 30, 2022.
For more information check the Chateaubriand Fellowship website.
Read about the experience of previous fellows!
In February 2019, Université Paris-Saclay welcomed the Chateaubriand Fellows from 2018 carrying out research in Université Paris-Saclay labs. This was the opportunity to share their experience of life and research in France, and more specifically at UPSaclay, and also to discover the university campus. At the end of the day, each laureate presented their work through poster sessions along with their supervisor in the UPSaclay lab.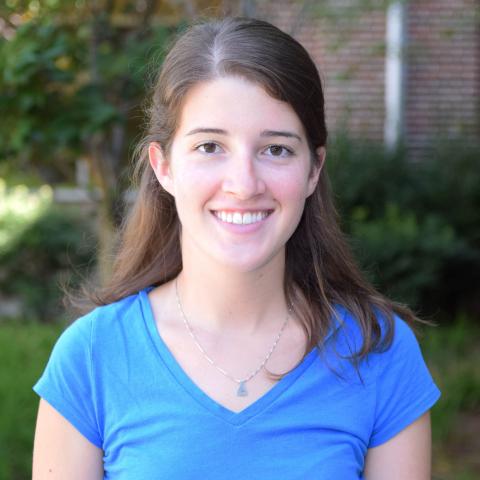 Shannon Owings
Georgia Tech, Laboratory for Sciences of Climate and Environment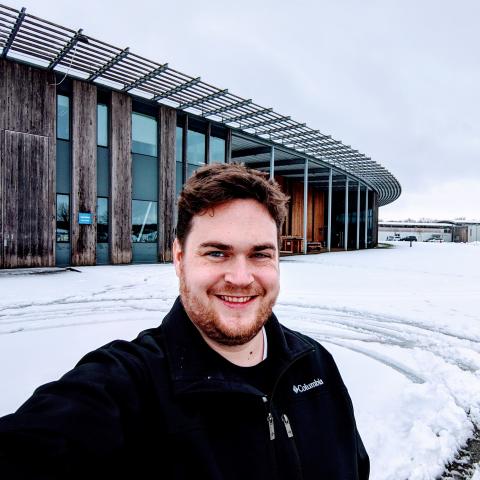 Zachary Buchanan
University of California (Davis), Institut des Sciences Moléculaires d'Orsay