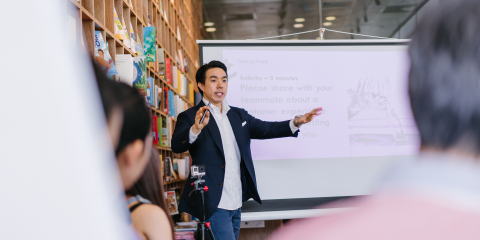 Publicity on the defense
Deadline : At the latest, 1 week before the scheduled date of defense
The defenses authorized by the institution (registered in the ADUM database) will be automatically published on the internet, accessible from the Paris-Saclay website: 
http://www.adum.fr/psaclay/soutenances
This publicity about the defense is a legal obligation.
Withdrawal of the minutes of the defense of a doctoral thesis
Deadline : at the latest, the day before the defense
The doctoral student downloads from his personal space ADUM :
the form for the minutes of the defense of the doctoral thesis,
the blank defense report,
the note about the functioning of the jury,
the form to check the major corrections made to the thesis in order to give them to the jury on the day of the defense.
Confidentiality - public case
Deadline: the day of the defense
Provided that the "huis-clos" has been granted by the president of the Université Paris-Saclay, the public wishing to attend the defense must sign a confidentiality agreement before being admitted to the room where the defense is held.
The confidentiality agreements signed by the public must be returned to the school after the defense.
Otherwise, the room in which the defense is held must be open to the public.
The Defense
The defense is usually 45 minutes to an hour long and is followed by questions from the Jury. After the Jury has questioned the candidate, the President of the Jury may propose questions to the public. It is customary for only the doctors to ask questions.
In its deliberations, the jury appreciates the quality of the doctoral student's work, its innovative character, the doctoral student's ability to situate it in its scientific context, as well as his or her exhibition skills.
The jury may ask for corrections. When the work corresponds to a collective research project, the personal contribution of each doctoral student is assessed through a dissertation that he/she writes and presents individually to the jury.
In exceptional cases, the members of the jury may participate in the defense by videoconference or electronic communication means that allow them to be identified and to participate effectively in a collegial deliberation and that meet the technical characteristics that guarantee the continuous and simultaneous transmission of the debates and the confidentiality of the jury's deliberations.
A procedure for partial or total videoconferencing is available here (https://www.universite-paris-saclay.fr/recherche/doctorat/la-soutenance…)