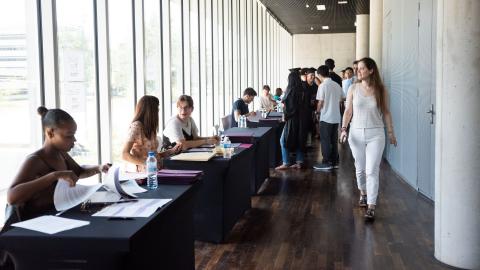 PhDs: the recruitment campaign for 2021-2022 is open!
Université Paris-Saclay's PhD programme is made up of nearly 4,000 doctoral students, 10,000 lecturers and researchers and more than 300 laboratories. PhD students benefit from the best quality supervision and excellent conditions for preparing their theses and from very good professional perspectives.

Each year we recruit no less than 1,000 new doctoral students. All PhD students in initial training are funded. The PhD students can also be prepared through lifelong learning (this is the case for 5% of our PhD students) under conditions which are adapted to each profile.

Do you want to be part of this strong research ecosystem?
We will guide you step by step to find the right PhD program for you. The university offers two types of PhD programs:
White PhD programs
What is the aim? To have an even clearer and more visible doctoral training offer, especially internationally. This should include not only the conditions of admission to the PhD students, but also support during the preparation of the PhD students and career paths. To do this, we rely on the Graduate Schools, which structure the Université Paris-Saclay by research field and which organise research and training through research in their field from the master's to the doctorate. 
13 PhD programs have been built around the themes of the Graduate Schools with our 21 Doctoral Schools.
| | |
| --- | --- |
| Law, Economy and Management | |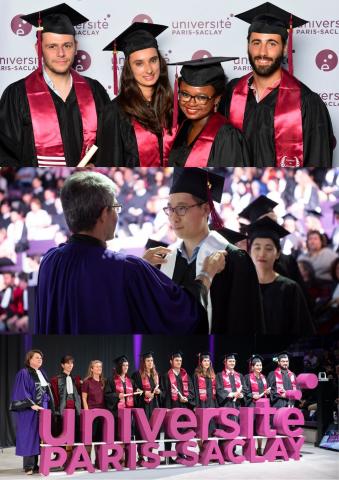 You will find detailed information and, above all, an offer of thesis topics for each program. To apply, you will have to follow the steps and modalities specific to each program that you will find on its web page.
Discover the testimonies of 15 PhD students from the Université Paris-Saclay
Are you convinced by our wide range of doctoral courses? We look forward to receiving your applications. Applying is quite simple. You just have to follow these steps:
Find the PhD program that suits you 
Go to ADUM to find the thesis topic that interests you 
Apply according to the modalities of your programme