Paris-Saclay University awarded the "Bienvenue en France" label
The creation of Paris-Saclay University (Université Paris-Saclay) on 1 January 2020 contributed to a significant improvement of shared positive practices in terms of planning and organising international students' arrival and stay on campus. To recognise our collective efforts and fruitful results, the university has been awarded 2 stars of the Bienvenue en France label, a sign of quality and reliability.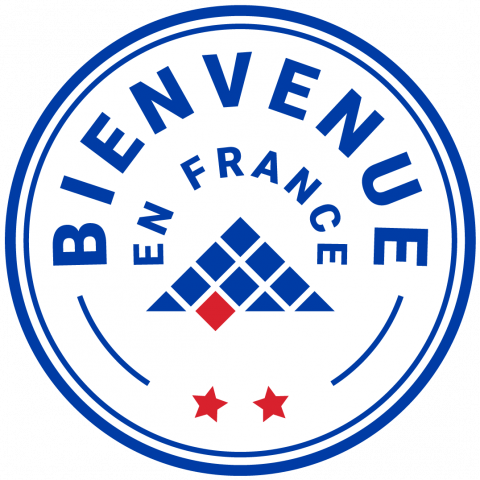 Le label Bienvenue en France
The label, awarded by Campus France, the French National Agency for Promotion of Higher Education in France, has been developed to give a better value to the quality of international students' welcoming tools and practices in French HEIs. The label is part of an overall quality-improvement initiative launched by the French HEIs and meant to help bring a better awareness of their tools and undertakings for the benefit of international students.
In order to obtain this label, HEI are assessed on the basis of 20 indicators broken down into 5 categories:
Quality and availability of information,
Quality and accessibility of welcome facilities,
Course accessibility and assistance,
Housing and quality of campus life, and
Quality of post-graduation follow-up.
Welcoming international students at Université Paris-Saclay
The acknowledgement of the quality of welcome facilities comprises the following among others:
The e-International Welcome Office digital platform secures the administrative path of every international student and individual facilitating their integration upon their arrival in France. A roadmap helps them obtain customized information and a timeline of steps to take before the arrival and during their first days in France.
The GATE : Guichet d'Accueil des Talents Etrangers offers to carry out the core administrative and practical procedures relevant to settling in and staying at UPSaclay.
Help to find accommodation and practical information thanks to the DVEEC (Department of Student Life and Equal Opportunity) for students looking for accommodation and arriving soon at UPSaclay.
The Buddy Programme : is a free mentoring programme for international students who have recently arrived in France. Thanks to the programme, students can be integrated more easily via concrete mentoring activities, workshops, etc. UPSaclay students are trained during workshops which teach them how to mentor the international newcomers.
French as a foreign language classes focus on integration, understanding the country and its structures via the French language and cross cultural activities. Online resources are available and visitss are organised in Paris and its region.