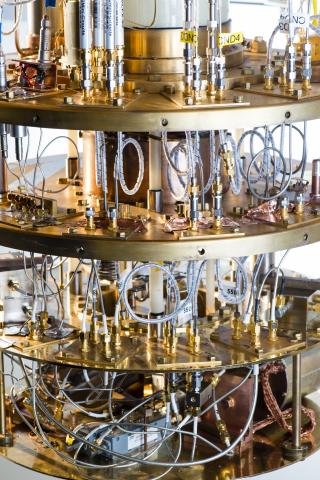 Quantum Future Academy Europe
Quantum Future Academy Europe is a one-week academy on quantum technologies. Open to Master's students from all over Europe, the event offers the opportunity to discover the connection between quantum physics and the development of new technologies all the while benefitting from an international and multidisciplinary network of researchers, entrepreneurs and students.
This is the unique occasion to think about your future career!
Programme
From the 1st to the 7th of November 2020 in Berlin (Germany), 50 European students will have the chance to discover the different possible fields of application of quantum physics, with lab visits, workshops, high-end conferences and meetings with companies interested in the development of quantum technologies. The programme will also include a soft skill workshop and cultural visits.
A more detailed programme will be published soon.
Get an insight of the Academy 2019!
Fees
The participation at Quantum Future Academy Europe is free of charge. Travel expenses to and from Berlin, accommodation and meals will be covered by the organisors.
Join the Academy
The application is open for students from all over Europe. 2 students from France will be selected.
The students from France must:
Be enrolled in 2019-2020 in a Bachelor's or Master's programme in engineering or natural sciences, in a French higher education institution
Be proficient in English;
Have basic knowledge of quantum mechanics.
The students will be selected based on academic excellence and motivation.
The application file must include:
The application form
A CV in English
A motivation letter (max. 1 page) in English, specifying your motivations and knowledge of quantum mechanics
The grades from the last two semesters
A letter of recommendation from a teacher or an internship supervisor.
Deadline for applications: 21 June 2020 (23:59)
Contact
Any questions? Please contact Amandine Duraz <amandine.duraz@universite-paris-saclay.fr>