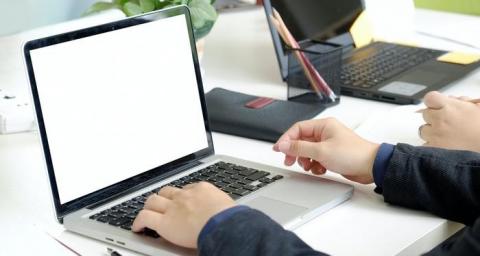 MSCA Individual Fellowships: 2020 applicants met expert evaluators from the European Commission
The Université Paris-Saclay* organised individual interviews on 30 June and 1 July for future applicants to the european Marie Sklodowska-Curie Individual Fellowships call.

The applicants, engaged in the drafting of their project, had the opportunity to benefit from 30 to 45 minutes of discussion each with expert evaluators from the European Commission, who were mobilised for the occasion. These moments of exchange were an opportunity for them to ask their questions to specialists of the IF MSCA programme and thus to improve their projects.

Organised in face-to-face meetings on the Plateau de Saclay since 2015, the European service has been able to react and adapt to the health context to offer this year remote interviews by videoconference. This particular organization made it possible, over two days, to propose 25 interviews distributed among the 5 participating experts. A wide variety of projects were presented, reflecting the plurality of research fields represented within the perimeter of the Université Paris-Saclay.

The Marie Sklodowska-Curie 2020 Individual Fellowships (IF) call was published on April 8, with a closing date of September 9, 2020. The budget for the 2020 call, which funds individual research projects by experienced researchers, is €328 million.

We wish good luck to all the applicants supported this year !

More information on the IF call MSCA 2020 : Individual Fellowships (IF) / Marie Sklodowska-Curie Actions

And if you are still hesitating, we invite you to watch the testimony of Mario Malerba, laureate of a Marie Sklodowka-Curie Individual Fellowship that he leads at the C2N (CNRS/UPSaclay) : click here !

*Organising committee: Fadela Choual (UPSaclay), Samuel Costantin (UPSaclay), Gaëlle Decroix (CEA), Valentina Favata (CNRS), Véronique Fournié (UEVE), Alena Hubikova (CNRS), Elodie Popenda (AgroParisTech), Marie Raymond (UPSaclay), Eugénia Shadlova (UPSaclay)