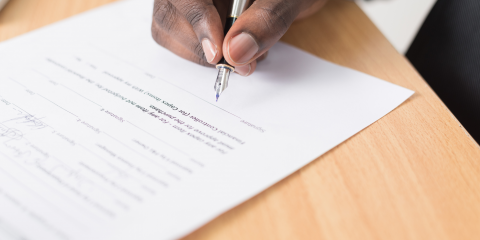 Reference documents related to the defense of the thesis
The thesis: cover template and style sheet
Download the instructions about the composition of the thesis cover above. Both documents (for word and LateX) also contain style sheets for the thesis (not compulsory) and a lot of useful practical information for the production of the manuscript
(french version)
We are a bit late on some points to define for the next thesis covers. Until we change the files here, the downloadable versions above are still the official version.
Language of writing or defense
If you write your thesis in a language other than French, a substantial summary in French must be provided in all cases (see the doctoral school for details). If, especially in the case of an international cotutelle thesis, the language of writing and defense, as specified in the cotutelle agreement, is other than French or English, each member of the jury must declare on his or her honor that he or she has a sufficient command of this language to be able to read your manuscript and to discuss it with you for the defense.
Declaration of mastered thesis language - (docx 34.91 KB)
Videoconference defense
Videoconference for doctoral dissertation - (pdf 148.36 Ko)
Appointment technical guarantor form - (docx 35.63 KB)
Confidential thesis, defense behind closed doors 
Exceptionally, a doctoral defense may be held in camera if the thesis is of a confidential nature. In this case, the thesis must be subject to confidentiality commitments by the rapporteurs and members of the Jury and, if necessary, confidentiality commitments by the public invited to attend the defense. An embargo on the dissemination of the thesis, for a period greater than or equal to the duration of confidentiality, must also be provided.
Exceptionally, the doctoral thesis may be classified as confidential, if it has a proven confidential character. The request to classify the thesis as confidential and to defend it in camera must be made to the head of the institution and must be justified by at least one supporting document (copy of a confidentiality agreement with a partner or copy of an ethical opinion on a protocol providing for a commitment to confidentiality). The services in charge of the legal deposit of theses and their diffusion must be informed of the decision 
Demande de huis-clos et de confidentialité - (docx 45.76 Ko)
Modèle d'accord de confidentialité membre du public - (docx 36.38 Ko)
Request for authorization to film the defense
The defense is normally public, unless otherwise stated. Any defense may be filmed, on the initiative of the involed PhD student, and the video thus obtained may be broadcast, if all the necessary agreements have been obtained with regard to image rights and intellectual property. The PhD student retains ownership of the images of his/her thesis defense. 
Procedure authorization to film - (docx 54.31 KB)
Your thesis is published and legally registered
Doctoral thesis defence procedure
(French version)